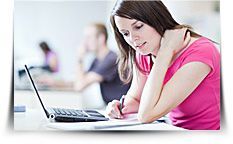 Cause and Effect Essays
Cause and effect essays are often assigned in a Composition class. The cause and effect essay explains why something happened. This type of essay focuses on the relationships between events with the consequences that happened. The tone of this type of essay should be more serious and the presentation should be factual and believable. Sources should state facts and evidence supporting the thesis. The essay should present an event, phenomenon, or trend. The degree of explanation of the topic depends on the audience background. The writing should be modulated, reasonable and professional. The thesis should focus on the importance, relevance, or value of the consequences of the event. The cause must lead to the effect. The introduction of a cause and effect essay should explain what the significance of the cause and effect relationship. The conclusion should show the reason for the cause and effect essay supporting the thesis.
Sample Cause and Effect Essay:
Overtime hour's can lead to marital problems and eventually to divorce. Daniel Beck worked several overtime hours until he was working over 100 hours a week. "According to the International Labor Institution, 80% of American men and 62% of American women work excessive work hours" (Overtime 2004). Often these overtime hours lead to problems in the marriage and divorce. "Workers reported increased family conflict and depression, less job satisfaction, and decreased commitment to employers" (Overtime 2004). Susan began to get angry about Daniel's hours because he was unable to spend time with her or their children. The overtime led Daniel to be tired constantly and often in a foul mood. The children felt abandoned by their father because they were not able to see him during the weekdays at all. Eventually, the cause of Daniel working so many hours led to the effect of the wife seeking divorce. Daniel's overtime hours led to a divorce.
This sample cause and effect essay shows how overtime hours can affect a marriage. The effects of working overtime hours are marital problems that eventually led to a divorce. The relationship before the overtime hours were a happy married couple, but the cause of overtime hours led to problems for the couple and for the children. The essay provided evidence about how overtime hours can create marital problems. The thesis was focused on overtime hours (cause) and martial problems (effect).
When you're stuck on a tough school assignment, let ThePaperExperts.com deliver a quality term paper or essay with all your requirements for a reasonable fee. We even have live phone support for every one of our clients.
Order Your Custom Term Paper Today!

Attention Webmasters: Add Free Content To Your Site... click here!!!