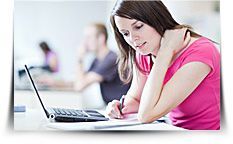 Descriptive Essays
A descriptive essay uses the senses to describe something to the reader. It uses the senses such as smell, hear, taste, or feel. It is more than telling a person something. It uses words to write a verbal picture. It does not just tell the reader about an object, but the words describe what the writer wants to show. Using nouns it allows the reader to see. Using verbs gives them the sense of feeling. A descriptive essay may be objective or even subjective. The writer uses tone, diction, and attitude to get the message to the reader. The purpose of a descriptive essay is to get specific and concrete details to the reader about an object or place.
Sample Paragraph of Descriptive Essay: My Maltese
My Maltese is a small dog that has long, white, silky hair. She is well mannered and very affectionate. She has a beautiful long, white tail that curves when she is happy. Her legs and feet are delicate and feathered with white hair. She weighs 5lb. 7 oz. She moves with a smooth, flowing gait. She loves for me to throw her a small ball or a small soft teddy bear.
Why the example is a descriptive essay:
The sample essay describes the writer's Maltese in descriptive details. A person should be able to get a mental picture of what her Maltese looks like. It gives details of the writer's Maltese such as her weight and her delicate bone structure. The essay does more than tell. It shows or gives a verbal picture.
When you're stuck on a tough school assignment, let ThePaperExperts.com deliver a quality term paper or essay with all your requirements for a reasonable fee. We even have live phone support for every one of our clients.
Order Your Custom Term Paper Today!

Attention Webmasters: Add Free Content To Your Site... click here!!!