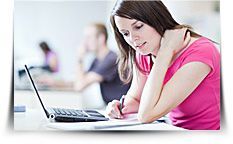 Exploratory Essay
The exploratory essay is allowing the mind to explore a subject without any end in mind for the essay. This type of essay allows the writer to learn rather than prove what the person wants to know. The purpose of this type of essay builds on an inquiry as the person looks and contributes to one argument one step at a time. The focus on the exploratory essay is a question. There are two ways to write the exploratory essay with the first being an in-process strategy and the second is the retrospective strategy. The essay considers the strengths and weaknesses of various solutions to a problem.
Sample Paragraph of an Exploratory Essay:
"The United States admits about 900,000 legal immigrants each year, up from about 600,000 per year in the 1980s" (Lankowski 1999). Why do foreigners want to be part of the United States? What lures their interest to come to this country? Often the reason why foreigners want to come to the United States is family reunification, skills, diversity and humanitarian interests (Lankowski 1999). Why does the United States want people to come to this country? Research shows that immigrants contribute to the United States by working hard and having skills the United States want. What are the detractors of immigrants coming to the United States? Immigrants help the population of the United States to grow but this also contributes to environmental and related problems.
This is a sample paragraph of an exploratory essay because it begins with a quote from a research paper and the writer begins with a question about why do foreigners come to the United States. Finding the answer leads to more questions. The writer does not have a thesis because she wants to learn more about immigrants and does not want to be influenced by the thesis. The goal of the writer is to learn and she does this by asking questions.
When you're stuck on a tough school assignment, let ThePaperExperts.com deliver a quality term paper or essay with all your requirements for a reasonable fee. We even have live phone support for every one of our clients.
Order Your Custom Term Paper Today!