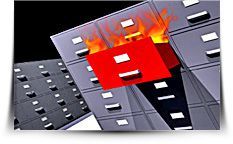 Hot Topic Essays and Term Papers!
The Paper Experts wants you to be able to find affordable essays online that meet your needs. We've put together a list of essays and term papers about current hot topics in academia and the world at large.
The Paper Experts' entire library of essays and term papers have been researched and written by professional Masters and PhD writers. Each essay we produce serves as an excellent model for your own essays and term papers, and comes with a complete bibliography of all research material that was used.
Click on a topic below to see its top 10 papers. If you don't find a paper that's perfect for you, try searching for your topic in the Term Paper Search field to the left – we're sure you'll find something great!
Click on the topic for each question, or click here to view all topics

Nursing & Healthcare

Business Management & Case Studies

Psychology & Mental Illness

Capital Punishment / The Death Penalty

Child Abuse & Child Psychology