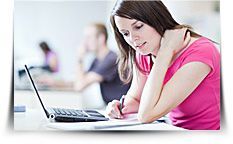 Proposal Essays
The proposal essay is often written from doctorate students as a part of their graduation criteria. The beginning of a proposal defines the thesis or purpose of their future research. The dissertation proposal must be original and substantial. Usually the dissertation proposal describes how the graduate student plans to use the scientific method as lists the hypothesis. A proposal usually concentrates on precise principles. The proposal tells the plans of the graduate study in doing the dissertation.
Sample Paragraph Proposal Essay
Children are being diagnosed with the bipolar disorder more than ever before. "Current estimates suggest that the lifetime prevalence could be as high as 1% by adolescence" (Hamer 2004). Children are experiencing mood disorders that are turbulent and dysfunctional. The bipolar disorder in children affects their academic performance and impairs their relationship with peers. Researching the affects of the bipolar disorder by observing a hundred different children with mental health disorders and at least ten of these children being bipolar is an important research project designed to help children. A survey will be sent to parents of children with mood disorders and a rubric showing various possible problems in their child. A literature review will research what current information is available on children and the bipolar disorder.
This is a sample paragraph proposal essay written by a graduate student. The topic is the bipolar disorder in children and the problems it cause these children and their parents. The proposal suggests surveying these children to determine what characteristics are common in their lives. A rubric will be designed to help parents with the survey.
When you're stuck on a tough school assignment, let ThePaperExperts.com deliver a quality term paper or essay with all your requirements for a reasonable fee. We even have live phone support for every one of our clients.
Order Your Custom Term Paper Today!