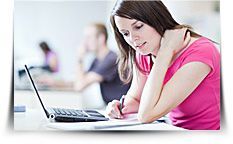 Scholarship Essays
Most scholarship essays are written about the person wanting the scholarship. The individual should begin by writing down a list of experiences and accomplishments. What events have affected your life? What is important in your life? What are your long-term goals? The first step in writing these scholarship essays is to read the instructions carefully. The scholarship essay is actually a unique essay to each person. They are designed to get to know the person. Do you have the qualification the essay is requiring? If not, do not even try but seek a different type of essay. In this type of essay the first person "I" should be used.
Sample Paragraph of a Scholarship Essay
My mother believed volunteering and caring for others is essential to life. She believed what you want a person to do to you should first begin by you practicing the principle. Philosophy exampled by my mother drew me into studying more about philosophy. At an early age I began reading various books on philosophy and loved to debate with family and friends. Philosophy has played a major part in my life and now I want to advance my learning of philosophy to the Sooner University. In order for me to reach this goal I need to apply for this scholarship. As a high school student I have completed several college classes. I have maintained the honor roll for four years straight. I have been a part of several groups including volunteering for a nursing home with mentally and physically challenged children.
This sample paragraph of a scholarship essay states why philosophy has been an interest to the student. She states the interest began with her mother and has continued through the years. The essay shows that she is an honor student. She also volunteers to help children. The essay was designed to show the writer as a person.
When you're stuck on a tough school assignment, let ThePaperExperts.com deliver a quality term paper or essay with all your requirements for a reasonable fee. We even have live phone support for every one of our clients.
Order Your Custom Term Paper Today!