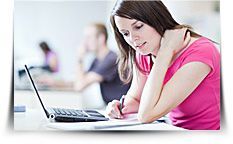 Technical Reports
Often the technical report will be one of the longest types of writing they will have to do. Technical reports are often needed in every career and every business. The steps to writing a technical report is knowing the topic, the audience, the purpose and the type of technical report that is needed. Most technical reports will have graphics and/or charts. Some technical reports are more designed as an overview of employees or specific types of information needed.
Sample Paragraph of a Technical Report: An Employee Evaluation
Faith Hill has been employed with the Sonic Corporation beginning as a carhop moving up the corporate ladder to her present position. She is currently a supervisor of five individual Sonic restaurants. She is requesting to move forward to office manager of the Sonic Corporation. She is a punctual, responsible employee that learns fast. My personal recommendation is to choose her as the new office manager. She is a valued employee to any position.
This is a sample paragraph of a technical report because it evaluates an employee for a position at Sonic Corporations. The technical report gives precise information about the employee and it ends with the conclusion of choosing Faith Hill as the new office manager.
When you're stuck on a tough school assignment, let ThePaperExperts.com deliver a quality term paper or essay with all your requirements for a reasonable fee. We even have live phone support for every one of our clients.
Order Your Custom Term Paper Today!