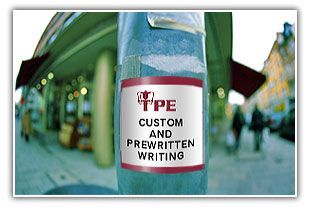 Become a TPE Campus Rep Today!
The Paper Experts is looking for outgoing, influential and enterprising students who want to help spread the word about our services in campuses throughout North America. Becoming a Campus Marketing Rep for The Paper Experts is easy and comes with great rewards.
As a Campus Marketing Rep you will promote The Paper Experts by putting up posters and handing out flyers around your campus. We also need students who are heavily involved in social networking (have a lot of Facebook or Myspace friends, or a lot of Twitter followers) to promote us in those forums, as well as blog about us.
And yes! of course, you will be rewarded.
Each set of posters that are put up will grant you a $30 Custom Page Credit.
(on a paper of 5 pages or more)
We Need to See Photos of Your Posters!
E-mail us now to join The Paper Experts Campus Rep Team! Let us know what campus you can cover and give us your contact info. Someone will be in touch with you very soon. Spread the word, and get rewarded – it's that simple!
What info to send:
Contact information
School Campus of study
Own Camera phone or camera
New or Current client of TPE