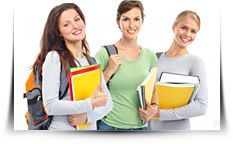 Advanced Subject Writing Service
Introductory level college and university courses tend to cover very general areas of knowledge, while advanced level courses have more challenging and specialized areas of knowledge. At The Paper Experts, the complexity and difficulty of the subject matter is no barrier. When we say we can write about any subject, we mean it–including some of the highest-level, most challenging subjects that colleges and universities have to offer.
We work with writers who hold advanced degrees in their field, meaning that they have the expert knowledge to tackle the most difficult and challenging of subjects and assignments.
Below you will find a list of some of the subject that our clients dared us to take on. We have written high quality, dynamic, and deeply-researched model papers on each and every one of these subjects and met every challenge head on. Let us do the same for your paper, no matter how challenging the subject or how advanced the assignment.