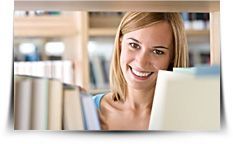 Frequently Asked Questions
In the past 14 years our writing service has helped tens of thousands of college students in the U.S. and around the world. Our 24-hour service has met countless deadlines, written papers that seemed impossible and helped an infinite amount of students improve their GPA. Our goal is to help you succeed in all your academic endeavors and reach your potential. Let the experts take care of your writing needs and see what a difference we will make.
We have also answered many questions from students since our inception. We understand that a lot of sites in the writing industry don't have phone numbers and are based out of developing countries. We know that anyone can put up a website but not many can write at a level of a North American student. For this reason we want to distance ourselves from being this type of service. Below are answers to some of the more popular questions that we have answered throughout the years. Please feel free to contact us and ask your question if you are considering purchasing our service. We'll even take your order over the phone and walk you through the process.
Click on the topic for each question, or click here to view all topics

First Time Ordering Questions

Custom Essay Service Issues

About The Paper Experts

Our Writers & Process
Have you already written your paper and would like to try our editing service? Click Here.