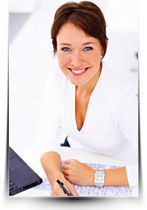 Dissertation and Thesis Writing Division
The Paper Experts has helped thousands of Masters and Doctoral candidates create truly sensational dissertations and theses since we opened our doors over a decade ago. The decision to create a separate division that handles longer, more advanced academic writing was a simple one. We quickly saw that clients requesting long-format, complex documents had vastly different needs from our regular clients. Our Dissertation and Thesis clients enjoy much more one-on-one interaction with our staff throughout the writing and research process. We know exactly how important your thesis or dissertation is - and we treat every one we write with the utmost professional care.
Life saving help with your graduate document is only a phone call away 1-877-974-8333!
Why trust The Paper Experts with your Thesis or Dissertation?
We have a long history of being a reliable company in an industry filled with fly-by-night operations. We are #1 in customer satisfaction and we stand behind our work. While most of our competitors require you to purchase your entire thesis or dissertation up front, we offer a chapter by chapter purchase process, allowing much greater flexibility, and the opportunity for you to test us to see if we measure up to your needs (we're confident that we will!).
Specialized Writing Service means:
specialized writers who only write theses and dissertations
review of updates after each chapter
specialized staff that is knowledgeable in the thesis and dissertation writing
Start Here: Call 1-877-974-8333 and talk to our dissertation representative!
We'll take you through the process and take your order over the phone!