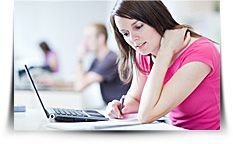 The Paper Experts Mission Statement
The Paper Experts is an academic writing agency that focuses on your needs ahead of anything else. We understand the importance of reaching your goals in terms of the quality of work you submit during your educational career, and we are here to offer you the leap of assistance you need to achieve those goals.
We are proud leaders in the industry of academic assistance for many reasons. Our focus on quality, customer service, and on-time delivery – to name a few – has set us apart from any other comparable service. We have set a standard for excellence in this industry to which others pale in comparison – and we are pleased to announce that our standards are available to you at an affordable value.
Having written papers on nearly every topic at every level, our writers are by far the best in the business. They are able to adhere to all of your requirements and incorporate any of your requests. You can trust that your paper will be written with the highest level of expertise and precision available.
We understand that for each hierarchy you tackle in the ladder of higher education, a specialized, ever-increasing amount of knowledge and ability is expected of us. This is why we have organized our writers into two divisions – each concentrating on a different level of education; our Undergraduate Division, as well as our Graduate/Thesis/Dissertation Division, assisting Masters and PhD students.
Our customer service focuses on delivering the results you need, and our writers focus on the results you want. The relief our clients feel after reading our documents, knowing that they've entrusted the right company, is our goal every time.