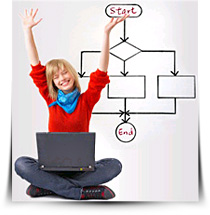 Essay Outlining Service
Ask any straight-A student how they write an essay and they'll tell you: start with an outline. Having a good outline in place before you start writing will keep your paper focused on the topic at hand and give you a ready-made structure for you to fill out that matches your needs. Writers who outline their work beforehand often say that once the outline is in place, the essay almost writes itself.
Map Your Success with an Outline from The Paper Experts!
The Paper Experts' Essay Outlining Service is the absolute BEST way to skip halfway (or more) to the end of the essay writing process. You give us all the details of your essay assignment, and we will provide you with a full outline, customized to meet your exact requirements. And, not only do we give you a complete outline, we also take care of some or all of your research, providing references and relevant information that you'll need when fleshing out your essay.
Custom Essay Outlines are available in 2 pages or 3 pages, depending on the length of your paper and/or the degree of detail you desire.
Every outline includes:

A complete structure for your essay, demarking the introduction, body paragraphs, body sections (if recommended or requested) and conclusion
A suggested topic sentence for each paragraph
A list of relevant points (and in which references to find supporting information on them) for each paragraph
A clear thesis statement, with supporting arguments
3-5 references
All you need to do is build on the points your custom outline provides, filling out the outline to be a completed essay. It's the easiest way to write a great essay in a short period of time. Our writers and researchers are professionals and work very quickly. We can put together a full outline, complete with a bibliography, in a fraction of the time it would take you with your busy schedule.
Try a Custom Essay Outline for your next essay assignment – you'll love how easy it makes the writing process!