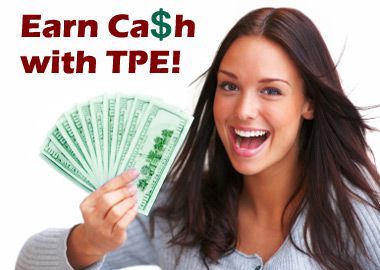 The Paper Experts Inc. FRANCHI$E Opportunities!
The Paper Experts Inc. is a name that stands for quality and growth in the academic assistance industry. We've helped over 100,000 students improve their grades and make the stress of school easier to handle. Every year we continue to post higher revenues through high quality writing, exceptional service and great staff. We're thrilled to announce that you too can now be a part of The Paper Experts' growing family.
We're so confident in the quality of our work that we're inviting you to reap the rewards of our exceptional system. The Paper Experts is unveiling a franchise-style opportunity that will help you generate income and share in our growth – without any required financial investment. You don't have to buy this franchise!
Here's how it Works …
You will be given an official TPE Network Website to manage and promote to students in your area and your social network. You are free to market our services in any way you wish, keeping within the terms of the TPE Affiliate Agreement. You will have access to the expertise of our own marketing team, as well as standard resources they provide all our affiliates.
All profits from custom writing projects that come to us through your website are split between you and The Paper Experts 50-50. Prewritten term paper sales originating from your affiliate site are split 70-30 for The Paper Experts. You will have access to records of all your clients' orders.
You bring in the client and we handle the rest. We take care of the client from the first inquiry call to completion of their order. All you have to do is tell people about us! The more you promote us – the more money you'll make!
Work a little – bring in Beer Money. Work a little more – bring in Big Screen TV in the Bathroom Money.
How to Get Started …
Sign up for a partnership relationship by emailing partnerships@tpehome.com with "Interested in Partnering with The Paper Experts Inc." in the body of your email along with your contact information including name, phone number, and email address, as well as and your resume.
Don't settle for a student budget anymore – Get on board with The Paper Experts today!