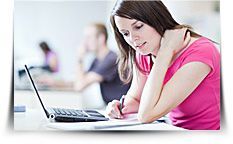 Public Speech Writing
When it comes to speaking a lot of people get nervous about it. A well-written speech makes giving the speech easier. The steps in writing a speech begin with choosing the topic, recognizing the audience, knowing the purpose of the speech, and the occasion for the speech. These are important in any speech. The next step is writing the thesis that will be used throughout writing the speech. Research the topic and get evidence for supporting the thesis. Look for statistics or quotes that will support the thesis. In the writing of a speech it is important to have three main points to support the thesis and a conclusion at the end of the speech.
A Sample Paragraph of a Written Speech:
It's an honor to speak tonight. I appreciate your coming to hear me at the Chicago Fiesta of Writing Seminar. Many of you have traveled quite a ways and I thank you and everyone else for attending. Chicago Fiesta of Writing Seminar has been held here at this college for the last ten years. It brings together writers, editors, and publishers. If I could leave you with one nugget of information about writing it would be to get someone to critique your work and carefully edit your own work. Often editors see grammar or spelling mistakes and toss aside the work with a note to send it back. Often writers, both old and new, forget the secret to writing and that is edit, edit, and edit again.
This is a sample paragraph of a speech because it recognizes the audience, gives the occasion for the speech, and the purpose of the speech. The thesis of the speech is the importance of editing. The speaker brings out that many articles are sent back by the editor due to grammar and spelling mistakes.
When you're stuck on a tough school assignment, let ThePaperExperts.com deliver a quality term paper or essay with all your requirements for a reasonable fee. We even have live phone support for every one of our clients.
Order Your Custom Term Paper Today!

Attention Webmasters: Add Free Content To Your Site... click here!!!